Podo Camera
Podo is the world's first Stick & Shoot ® camera that takes hands-free photos to the next level! Stick Podo anywhere using its special nano-adhesive backing and control it with an app.
Problem: Selfie Stick
The origin of the selfie stick can be traced back in 1925 as a useless invention at the time. However, with the improvement of technology and influence of smartphones, it went viral among tourists and families. Selfie sticks are handy, but they're limited by the stick's reach and there is always a stick in pictures. Besides, they're banned across a range of public venues due to the safety issue and inconvenience to others.
My Role
I led the design of Podo Labs, Inc. since June 2016 and collaborated with a Graphics Designer, Electrical Engineer, and Software Engineer on the PCBA, Light Pipe and App features. In addition, I worked alongside a Designer, Prototyper, Mechanical Engineer and Product Manager. The Podo Camera launched globally in November, 2016.
Rapid Prototyping
After the initial ideation phase, I created some CAD models via Solidworks for the form studies. By identifying the key mechanical parts, I got sufficient information to move on to the Finite Element Analysis and Design For Manufacturability.
Finite Element Analysis
The Ball joint is the most important part of the whole mechanical structure since it provides the freedom for users to rotate the camera in 360 degrees. The stress of the socket on the back flap determines if the ball joint will break or not after impacts. i.e. free drop, assembly, and misuse etc.
Design For Manufacturability
Once we finished the FEA and the PCB design, I started building the internal mechanical structure, and worked with our manufacturers for the injection molding tool design.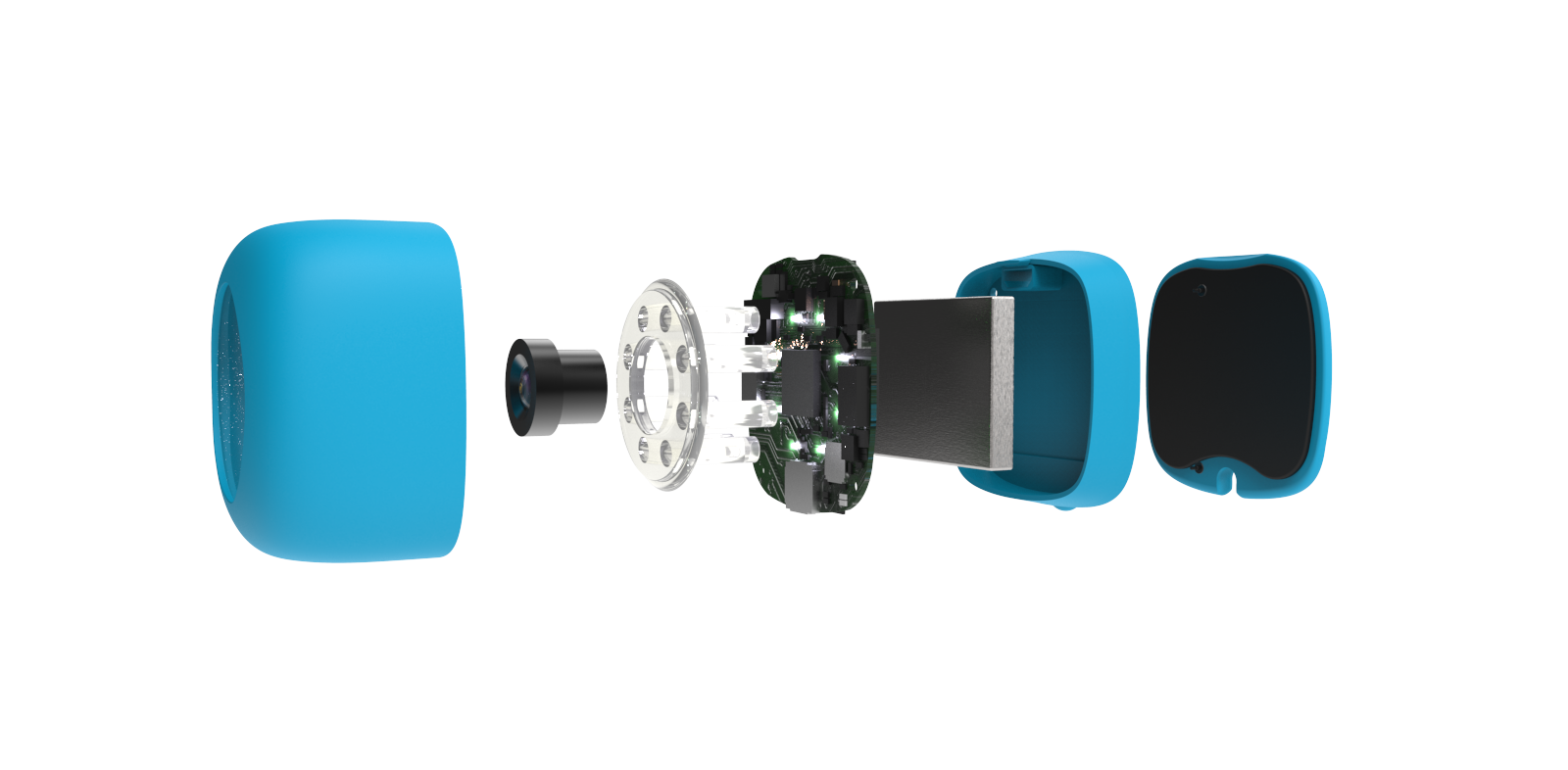 Final Product
After couple months, we eventually put Podo Camera into Urban Outfitters, Nordstrom, and Amazon.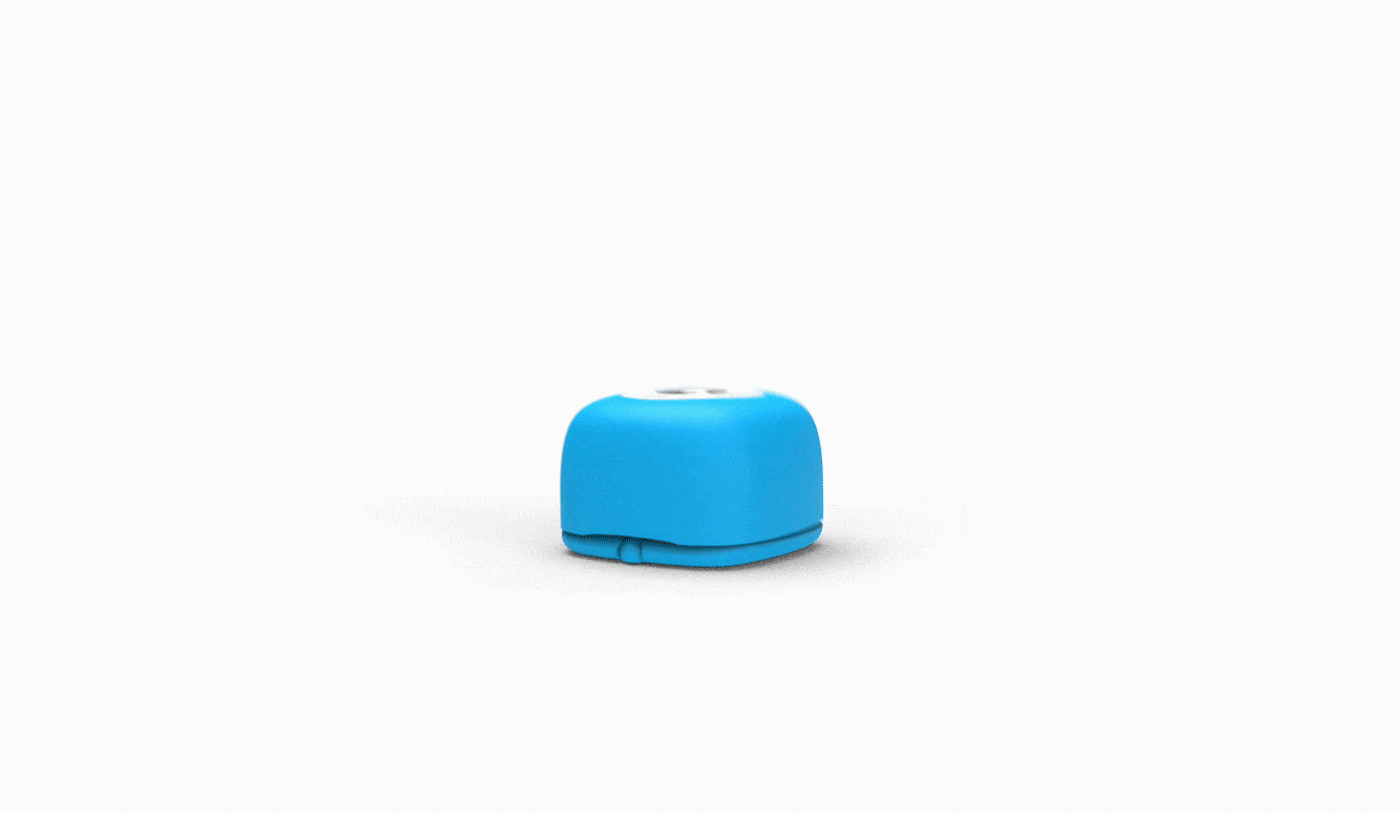 Take your camera and stick it.
Podo sticks to nearly any surface with its micro-adhesive sticky pad. The pad doesn't wear out and it washes with water.
Re-stickable Pad.
A porous material that provides immense suction to almost all kinds of surfaces. There is no glue, no residue. Just need to rinse the pad with clean water, and it'll regain its stickiness.
Smartphone, meet smart camera.
Podo shoots photo, video, time lapse, and more. It can even send photos directly to your phone.
For iOS and Android.